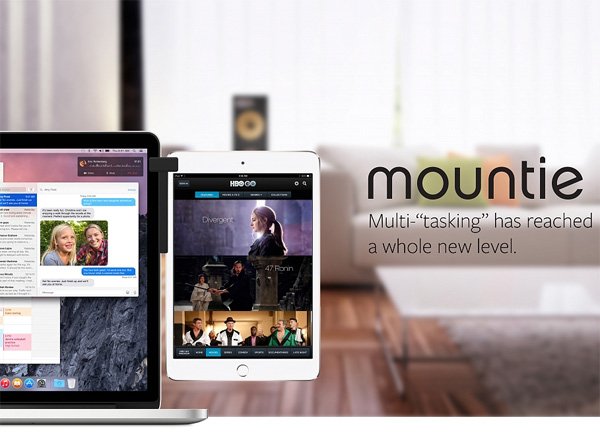 As people find more ways to make their iPad productive, developers and third party manufacturers are creating more options to help them do so. One such device is Ten One Design's Mountie, which has been named after the Royal Canadian Mounted Police of Canada. Mountie is in essence a simple clip that can attach an iPad or an iPhone securely to your Macbook or iMac's bezel. Among many possible uses, we find it to be very convenient when using your iPad as a secondary display using apps such as the recently released Duet Display.
Mountie is a two sided clip that holds your iPad or your iPhone to your iMac or Macbook's side steadfastly. The rubberized inserts ensure that Mountie doesn't abuse your device and that the connection is firm and secure. A long vertical support ensures that the clipped device doesn't swivel around  the connection. Being a two sided clip, you can attach your device to either side of the screen. Also, Mountie allows to clip an iPad to the screen either in portrait or in landscape mode.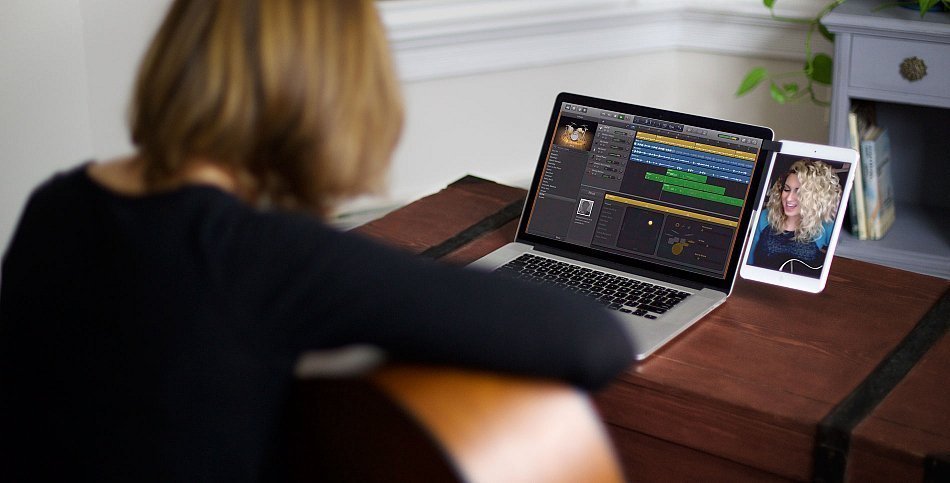 While there are similar products in the market, Mountie does what it does in an elegant and proper fashion. Recently, Duet Display was launched on the App Store and it does away with the lag that usually comes while having iPad as the secondary connection. It does so by using USB instead of WiFi to stream data on the iPad's screen.
We find Mountie to be a really useful product for those who must have a dual display setup for their work. It can be snugly fit into a pocket and that adds to its overall productivity.