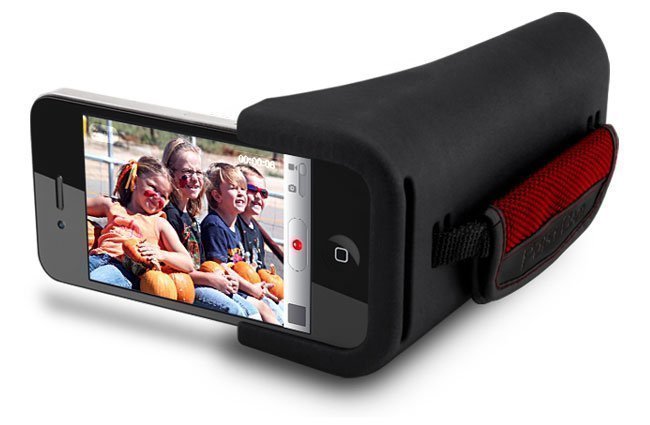 The PoiseCam Camera Grip allows you to use your iPhone as a camcorder without any added hassle. Crafted specially for the iPhone, PoiseCam Camera Grip offers a solid steady grip while recording videos using your iPhone. As a result, the recorded videos are much more stable and professional. The specially countered body offers a solid grip and the adjustable Velcro grip further adds to the comfort while shooting videos while reducing arm and hand fatigue
PoiseCam Camera Grip also comes with a Tripod mount to further enhance the recording capabilities of your phone. Besides a tripod, you can also attach external lights or camera stabilizer to the grip.
PoiseCam Camera Grip is light and easy to carry. It can easily fit into your bag, so you can record your memories from your next vacation better. Go ahead, and start shooting like a pro.