Remora case is now available for iPhone 6.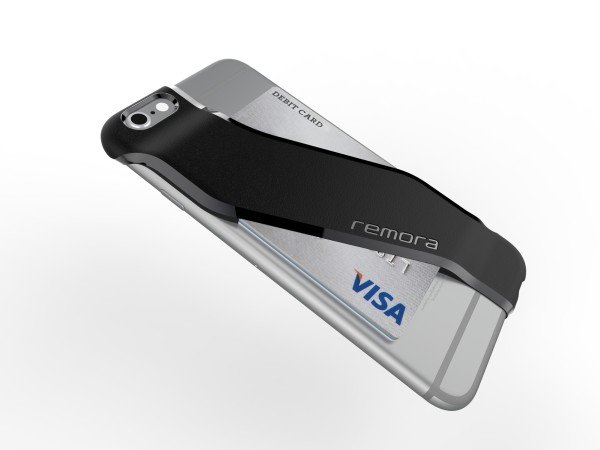 Remora claims it to be the thinnest and the most functional wallet case on the market for iPhone 6, while providing an extra space for an additional card, which is 1 more than its predecessor. iPhone 6 Remora is able to hold up to 3 cards securely while maintaining it's razor slim feel and looks.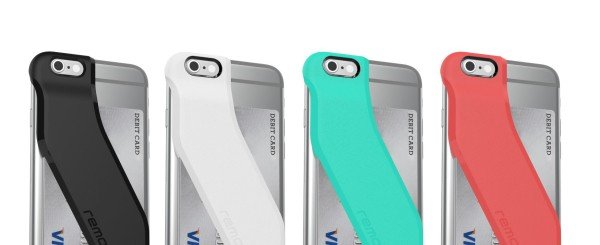 Remora is a snap-on case, which could prove hard to insert and remove and however it provides full access to button and ports once fitted, therefore you would not need to remove it for daily use. The two-corner design will surely not provide an all around protection, you will have to rely on your luck for it to land on the lucky side, incase your super-slippery iPhone 6 drops. Remora is made out of hard plastic (not soft silicone), and the card slots are designed to keep your cards intact without the possibility of dropping even if you are dancing around with your iPhone 6.
Remora is an innovative "wallet" case with its minimalist appearance, and not your typical leather wallet case that adds all the unwanted bulk to your super thin iPhone 6. The price tag of $19.99 is well worth it, if you like the design and not very fussy about the protection.
Remora case for iPhone is now for sale directly from their website getremora.com .
Prototype Images below: