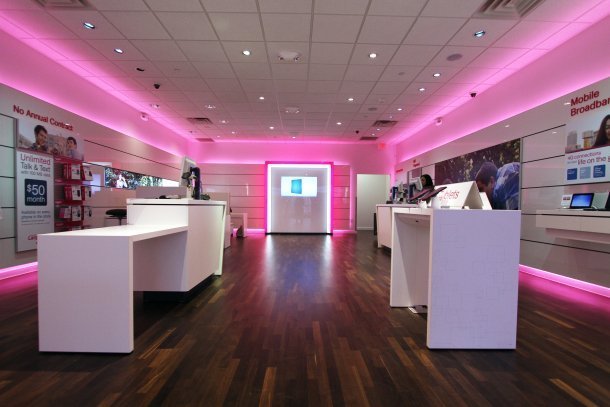 Sick of overage penalties from your phone provider? T-Mobile has decided that is eliminating these charges for customers. 
T-Mobile has definitely been creating a strong campaign these last few years in order to appeal to more customers and to boost popularity.
The latest strategy by the company is to abolish overage penalties for customers, which is a common practice by the top phone providers, AT&T and Verizon.
When it comes to status and popularity, T-Mobile ranks fourth when compared with the other phone providers and not only is the company removing these fees but they are also urging the other top companies to do the same.
"Charging overage fees is a greedy, predatory practice that needs to go, " said CEO of T-Mobile, John Legere.  "Customers on its consumer plans will no longer see overage fees starting in May for bills arriving in June", he added.
As part of their campaign, T-Mobile has also launched a petition on change.org to help wipe out overage fees on AT&T, Verizon and Sprint. While the campaign is definitely a welcomed one for consumers, it seems that it is also a cheap shot at the big three and is definitely going to create some unwanted attention for them.
None of the other network providers have responded to the petition and argument from T-mobile however, it remains to be seen if the companies will succumb or ignore the plea.
T-Mobile has continued to become a more popular choice however, company stock has been down 11 percent since the start of this year.