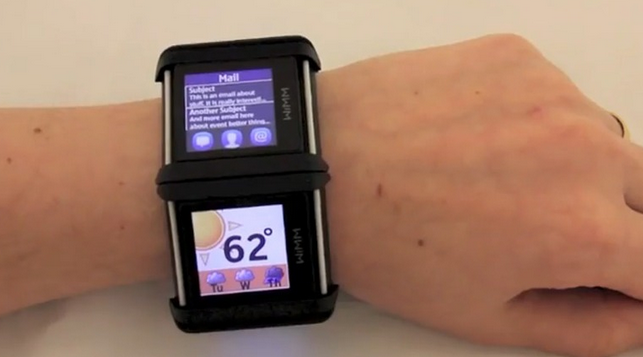 Nokia Develops Multi Screen Smart Watch 
An interesting photo has been released as to what looks like a multi-screen smart watch by Nokia.
The smart watch that will have multiple screens, to many, seems excessive.
Why would we want multi screens on the same watch, says many.
One woman from Sacramento, CA says
It's a bit strange that all of a sudden devices are getting bigger and bigger, smaller and smaller, but the weirdest thing to do is seeing a watch with 2 screens on it.. I mean, not just 2 screens, 2 separate screens that don't connect, it's just bizarre.
This is not an uncommon thing as we polled people in the street today about the Nokie smart watch having multi screens. Most people seem to think it's bizarre and won't sell.