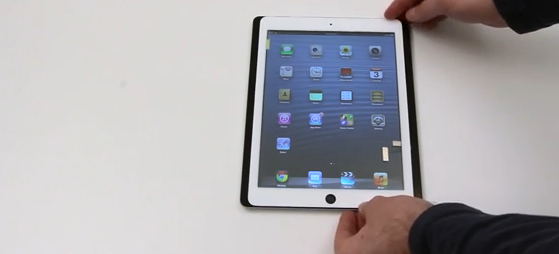 New iPad 5 Case Leaks
In a recent video that can be found here the new iPad 5 case has leaked.
This will be the way that the new iPad 5 will look. It has taken a lot of hints from the iPad Mini in that it's smaller and has button and speaker layouts that are similar to the iPad Minis.
The device is going to be 1.5cm smaller, measuring across at 17cm instead of 18.5cm that the current iPad measures at.
The actual width of the device at the thickest point is virtually the same and the height is also virtually  the same.
You lose some bezel on the new device but also gain in the fact that you can warp your hand around the width of the device if you have normal to large sized hands.