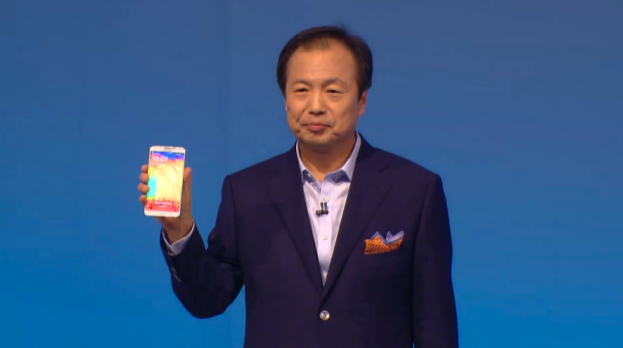 Samsung Reveals The Galaxy Note 3
At the big Unpacked Episode 2 event Samsung as expected has used the venue to announce the Galaxy Note 3 smartphone. The note is the original phablet and the new version has is a big screen gadget that's suited well for big handed people.
The new Galaxy Note 3 features a design with extremely slimmer bezels and sharper angles on its rounded edges, marking a slight departure from Galaxy device design language thus far. It's thinner than its predecessor and lighter, despite offering a larger screen. It also offers more battery life than the Galaxy Note 2, and there's a new and improved S Pen, too. Plus it supports faster, and more seamless LTE with multi-band support.
Samsung has a wide range of new mobile security features for individuals and company and the The Note 3 will ship September 25 in 149 countries around the world.