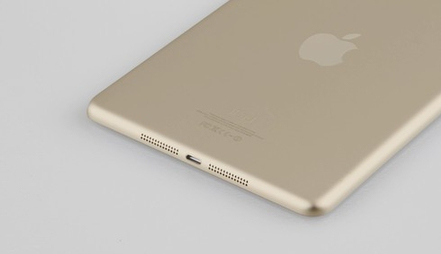 New Gold iPad Mini A Fake?
A Chinese tech site is rumored to have pictures of a new iPad Mini that is going to come in gold, much like it's iPhone counter-part.
However, there has been some speculation as to the legitimacy of the iPhone. There are rumors going back and forth that the photo may or may not be genuine.
It isn't too much of a stretch on the imagination to think that a gold iPad Mini might be up next for Apple after they have recently released the gold iPhone 5S.
This is, in what many believe, to be an effort by Apple to make their devices top notch quality and more artistic, again. For a long time they were considered to have the nicest devices, but lately they have been criticized for not updating the looks of the phone very much. Virtually the last 4 versions looked very similar with just the same black and white colors. The new phone line with the iPhone 5S and 5C offers many different variations in color without having to use a case to jazz up the look of your phone.