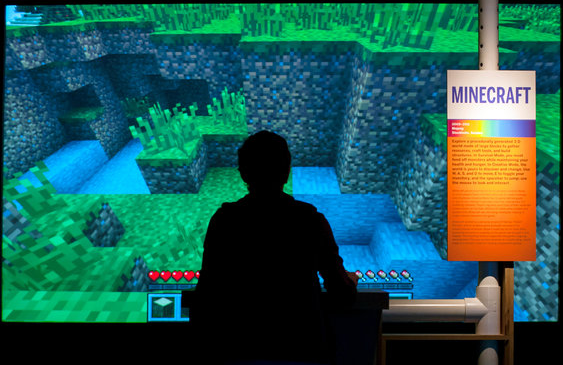 Microsoft is apparently in advanced talks to purchase the popular game and app, Minecraft for more than $2 billion.
After turning down Google's offer of $1 billion just a few years ago, the Swedish based gaming company, Mojang are apparently in talks with Microsoft.
Sources are citing that Microsoft is willing to offer Mojang $2 billion for the game which brings in an estimated $360 million in revenue each year.
Minecraft has been steadily growing in popularity too, climbing 38 percent since this time last year. In fact the game, which involves building houses, villages and more using virtual blocks, has become so popular that some schools have adopted using the game in their curriculum.
Minecraft currently costs around $27 for the computer version and $7 for the mobile version. On gaming consoles such as the Xbox, the game retails for around $20.
An interesting thing to note however, is that Minecraft is not available on Windows phone and nor is it available on the latest Windows 8 operating system.
Purchasing the game could give Microsoft a leg up as it struggles to compete with Samsung, Google and Apple.
Microsoft have not commented on the potential acquisition but it has been speculated that these talks have been happening for the last three months.