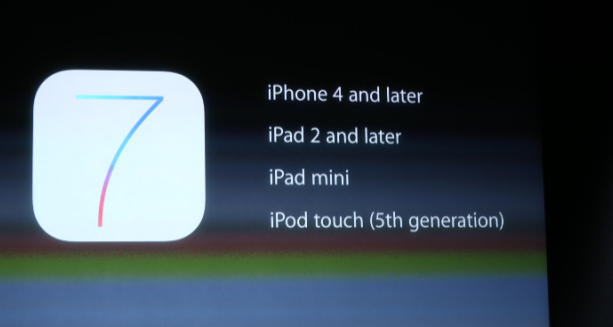 iOS 7 Will Be Available September 17
iOS 7 will finally be a reality. It will be available for iPhones 4 and higher.
"Since we make updates easy, and available to as many customers as possible," Apple CEO Tim Cook said. "iOS 7 will quickly become the world's most popular mobile operating system."
Apple higher ups made the announcement at their announcement event, as expected by many.
There are a lot of changes and it will be interesting to see how the general public will take to the new changes.
Many feel that the new changes could improve a lot of age old usability problems for the new iOS system.