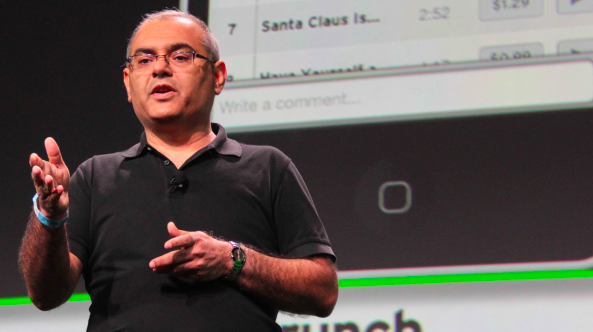 Bitcovery Brings A Desperately Needed Social Discovery Layer To The iTunes Store
We are seekers. We always want something new to experience, but the iTunes Store is sorely missing social ways to discover music, movies, TV, and books. Bitcovery fills the gap. Add friends whose taste your respect, see what media they're sharing or saving, check out what's trending, preview the content, and buy it in Bitcovery for iOS.
You'd think someone would have nailed this by now, but alas. GoodReads was great for books and Spotify's not bad at music, but no one has succesfully tackled media discovery holistically.
Open up Bitcovery and you'll see a Pinterest-style grid of hot content, sliced into tabs for music, movies, books, and tv, plus sections for New, Trending, and All-Time. Tap an album and you can preview all the songs right from within the app — no bouncing back and forth to the iTunes Store until you're ready to buy. That makes it quick to sample a ton of content and find what scratches your itch.
Really, these chart-based discovery features just expand on what's already in the iTunes store. What could make Bitcovery shine is its social features. Like and save your favorite content to share it with friends, and use your phone's address book to follow your savviest buddies and get their picks.
The company was founded by Raj Lalwani, who previously built Social Calendar. That Facebook app was at one point the 19th most popular app on the social network, and ended up being acquired by Walmart Labs. Lalwani has raised $300,000 from Play And Play Venture Group to build Bitcovery.