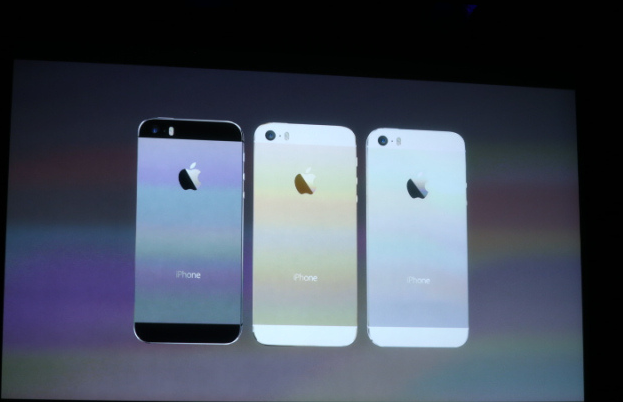 Apple Reveals iPhone 5S
Here is some sneak peak information for the new iPhone 5S straight from Apple.
The iPhone 5S is almost entirely redesigned on the inside, with the most notable change coming in the form of a new A7 processor. The A7 Apple-built ARM CPU will have a native 64-bit kernel, libraries and drivers. The tech specs seem quite impressive: 2x general purpose registers, 2x floating point registers, over 1 billion transistors and 100 square mm die size.

In fact, it has twice the transistors as the A6 at roughly the same size. Still, the processor will run 32-bit and 64-bit apps.

According to Apple, the processor is more than twice as fast as the A6, with a 40x CPU performance bump. Graphics are said to be 56x faster.

The phone also has a brand new part called the M7, which is a motion sensor. It works alongside the A7 to continuously monitor motion from the gyroscope, accelerometer, and compass. This is meant to usher in a new generation of health and fitness apps, notes Phil Schiller, who mentioned that Nike would be building a new app leveraging this new architecture.

There's a new part called M7, that works alongside the A7. It's a motion co-processor.

Though Apple didn't mention a battery size upgrade, they did note that the A7 processor will harness battery power better. Over 3G, you'll have 10 hours of talk time. The battery/processor mix will also offer 10 hours of LTE browsing, as well as 250 hours of standby and 40 hours of music playback.