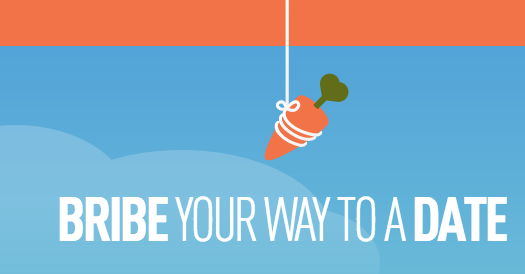 Carrot Is Basically A Prostitution Dating App
Carrot a new "dating app" gives people "incentives" to get dates. The companies slogan is "bribe your  way to dates".
You pay a fee to join the dating app and you essentially get to bribe girls or guys to go on dates with you. You pay for their meal, you buy them clothes, you buy them jewelry, you take them on a shopping spree. In exchange for your "kind gesture" you get to take that person on a date.
Keep in mind, that person might have also gone on 7 or 14 or more other "dates" that week with others bribing their way into their pants hearts.
But the question, what if it's nice? Maybe it's just a harmless new approach to cracking the code to gain market share in the dating app world.
The question is how will this app go over with governing bodies. Will they deem it some offset of prostitution? We will see.