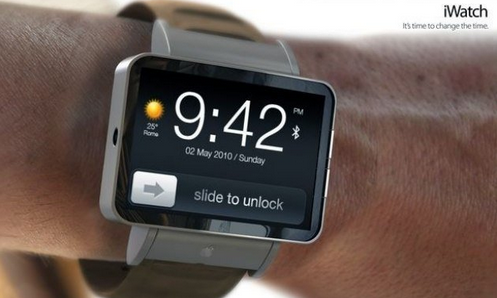 Apple files for iWatch trademark rights
After a long period of speculation over Apple's new iWatch device, a report from Bloomberg indicates that Apple has now filed for exclusive trademark right for the iWatch.
This is hardly unusual because companies usually file for trademarks in order to protect their brands.
However, this is yet another sign that Apple is trying to get into the wearable device market.
For the better part of the year, rumors have been rife that Apple would soon launch its iWatch, but no one really knows how the device will actually look like. Neither do we know what its features will be nor what it will be able to do.
Some reports say that this gadget will use the IOS operating system, although worries about the gadget's battery life seem to be giving the developers a hard time.
The watch could also have a pedometer, or other such sensor mechanisms since it is supposed to compete with other fitness devices from companies such as Nike.
Earlier in the year, Apple boss Tom Cook announced that the company will be churning out 'amazing new products' throughout this year and next year.
However, it is not clear whether he was referring to new brands of the companies usual product categories, or that the company will be exploring new categories.
Amidst all the speculation, it is a foregone conclusion that Apple is under a little pressure to diversify its product categories as it battles increasing competition in its traditional markets.
Consumers need not to worry too much about the iwatch because other companies are also planning to launch similar products. Some of the companies rumored to be releasing smart watches include Samsung, Google and Microsoft.
So at least there is going to be a smartwatch for you soon- somehow.