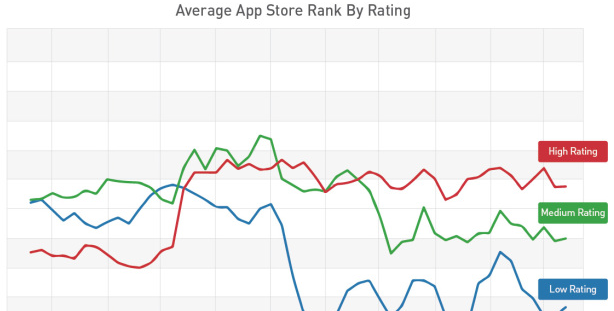 Apple App Store Ranking Algorithm Changed
Apple is making changes to its app store ranking algorithm. This is the algorithm that determines which apps reach the top apps and other top rankings charts on the app store's marketplace.
Boston based app marketing firm Fiksu was one of the first to notice the ranking update in late July.
Download volumes and velocity were the two major factors that previously on the app store would be a major contributor to the apps rankings.
There's also some evidence that the rankings for the newest version of the application may have more influence than those for older versions, which would make sense in this scenario, given that an app publisher may roll out an update to a historically well-reviewed and highly ranked app that's a dramatic and unwelcome change causing a surge in negative reviews.
Fiksu has also noticed a slow down in how fast paced the change of rankings are for apps.