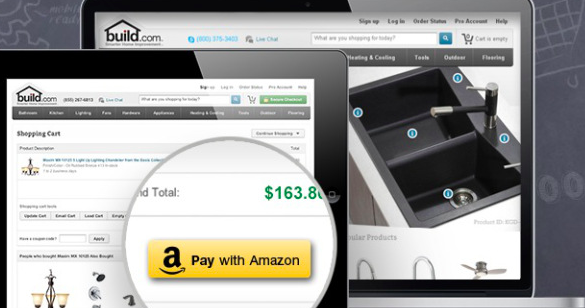 Amazon Launches Pay With Amazon Service
Amazon has launched a service that could soon give PayPal a run for its money in terms of payment processing.
Amazon now works as a payment processor for anyone that sells a relevant product that they approve to be run on its pay by Amazon service.
"Amazon has more than 215 million active customer accounts," Tom Taylor, Vice President, Amazon Payments says in a release today. "Login and Pay with Amazon enables companies to make millions of our customers their customers by inviting online shoppers with Amazon credentials to access their account information safely and securely with a single login."
If you have Amazon credentials its also easy for the consumer to pay at a site, they simply login with Amazon and pay.
The service could prove to be something thats widely used should they properly implement it on big sites where people want an easier, faster way to pay.