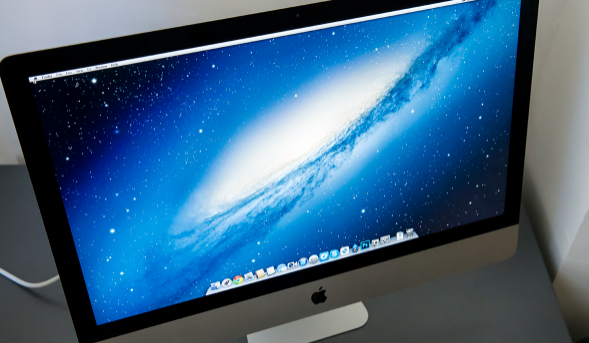 Ultra Thin New 2013 iMac 
Here are the specs on the new 2013 iMac. Not only is the computer lighting fast, 27 inches and boasts an excellent Nvidia GoForce video card, it is also extremely thin.
27-inch, 2560×1440 display
3TB Fusion Drive
3.5GHz quad-core Intel Core i7 processor
8GB of 1600MHz DDR3 RAM
Nvidia GeForce GTX 780M w/ 4GB dedicated RAM
802.11ac Wi-Fi, Bluetooth 4.0
MSRP (as tested): $2,699
At a $2700 price tag the iMac is in line with some of its predecessors.
The Fusion harddrive is one of the most interesting parts of the new iMac. Here's a description of what the iMac's Fusion drive consists of:
The Fusion Drive is a cocktail of software and hardware that allows Apple to offer capacious storage capacities not available affordable in SSD, but with the speed and performance benefits that come from SSD. It does this by pairing a platter drive with a small segment of flash storage, and then intelligently keeping information that's likely to be accessed on the flash portion, while constantly shuttling less immediately relevant data on to the platter hard disk drive.