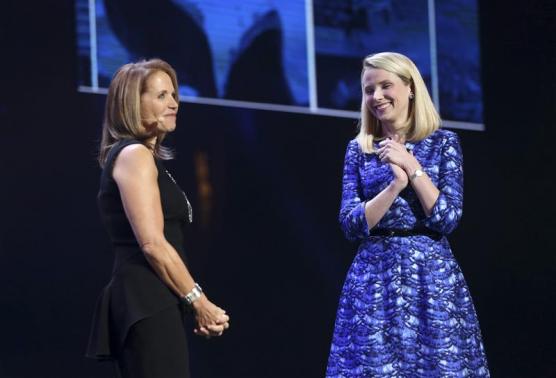 CEO of Yahoo, Marissa Meyer took to the CES to share with the world how Yahoo is getting a makeover in 2014.
Yahoo has lost customers in recent years as many switched over to Google but Meyer is hoping to take Yahoo in a whole new direction in 2014.
Joining her on stage was Katie Couric and David Pogue, both of whom left their jobs on huge network stations to come help Yahoo's media company.
Meyer announced the launching of Aviate, a company that makes homescreen launcher app for Android devices and the debut of Yahoo News Digest which will summarize news content for the day in an app.
But it doesn't end there, Yahoo will also launch a Tech and food website which will be modelled after magazines and be extremely visually orientated like Pinterest.
On top of all that, Yahoo is also launching Yahoo TV which is an updated version of the Yahoo Connected TV platform. The service will be available on Samsung and Vizio Tv's.
Since Meyer took over as Yahoo CEO, stock has soared by more than $15 per share. Many would argue that she is the best thing to happen to Yahoo which could have been chewed up and spit out when Google launched onto the scene.