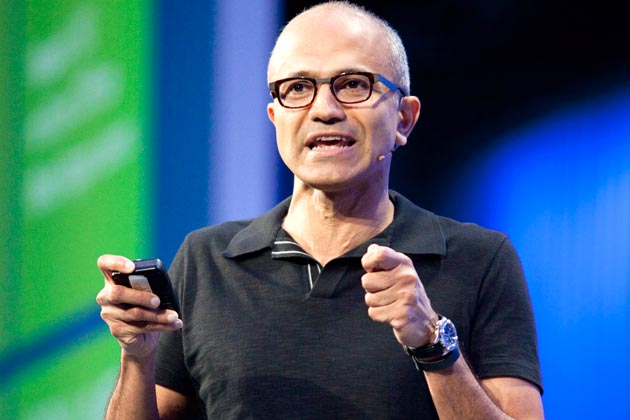 Satya Nadella has been officially declared as the new CEO of Microsoft and now all eyes are on him to see what his next few moves are going to be. 
"Anything-is-better-than Ballmer" investors are saying and it seems that Nadella will face a lot of pressure to get Microsoft back as one of the leading tech companies.
"Because [Microsoft] brought in an insider that has had such a long tenure with the company already, I think investors are going to be kind of impatient to hear what his plans are," said one expert.
It will be up to Nadella to show where Microsoft is heading and many are skeptical of the decision, accusing the executives of making a "safe" decision.
"To this point, since Mr. Ballmer announced his intent to retire last August there has been rampant speculation and optimism that Microsoft would use this as a golden opportunity to bring in an outsider and innovator that could change the direction of the company," said Daniel Ives, an analyst at FBR Capital Markets Research. "Instead, the board looked right down the hall from Mr. Ballmer's office and found its next CEO with a core/home grown Microsoft insider."
Those close to Nadella however say that he is far from a "safe" choice as he has many ideas and understands the company like a newcomer just simply would not.
In a recent interview, Nadella said, "What defines me … I'm a lifelong learner. I get energized when I see people achieve standards," he said. "That's the thing that gets me going."
Nadella's first project's are also set to include building on mobile technology and cloud based software.