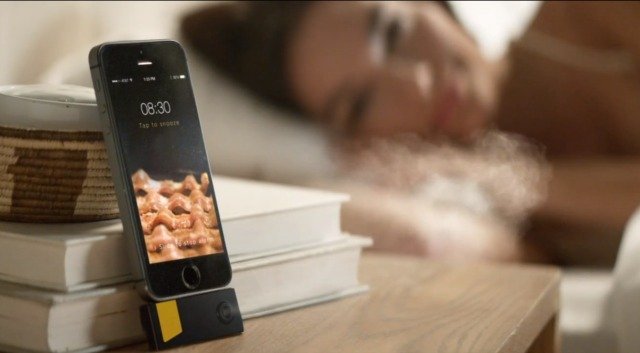 Ever wish that you could wake up to the sound and smell of fresh bacon sizzling in the pan?
Well the reality of this may not be too far off as Oscar Mayer, the supermarket meat company known for it's bacon products and passionate advertising is working on a bacon-scented alarm clock.
The iOS app is already available and allows you to wake up to the sound of bacon sizzling in a hot pan but, if you want to smell the bacon then users will have to apply online to become an official bacon-beta tester to get the add on device.
The device is supposed to deliver the scent from your smartphone and according to Oscar Mayer, the smell is of the "highest caliber… for your morning's finest aroma".
The company has not announced how many users will be able to apply to test the smell technology or when it will become commercially available.
"At darkest midnight, the nostrils' north star awaits you," Phil Roudenbusch, head of the Oscar Mayer Institute for the Advancement of Bacon, said in the promotional video. "When imagination blossoms, only this scent will guide you to the greatest awakening. Wake up … to the morning of your dreams."
While Oscar Mayer isn't the first company to develop smell technology they are definitely the first supermarket brand offering consumers bacon fragranced alarm clocks.