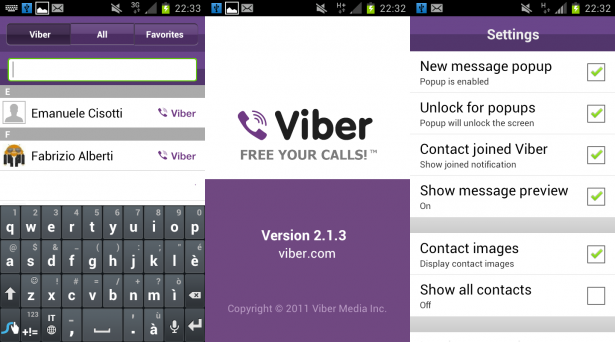 Viber, the popular free messages and calls app has released a new updated version for both Android and iOS versions plus a new desktop for Mac or PC users.
Who wouldn't love Viber? But if free calls and messages to anyone around the world wasn't enough, the company has now released a desktop version and made key improvements to the app.
The updated version boasts a sleeker more modern look plus the voice quality is clearer and it allows you to send video messages. You can also transfer calls from the mobile app and the newly released desktop version.
The new desktop version will act a lot like Skype allowing you to make voice calls, video calls and sync your messages from the app to your computer.
"Viber desktop and the latest versions of the Viber app were designed from the ground up for individuals using Viber on multiple devices, so you can always use the app that's right for you, whether at home, in school, at the office or on the go. Viber offers far more flexibility than any other product," stated the company.
The Viber for desktop is a free download, just like the App and can be downloaded directly from the Viber website or the Apple store.