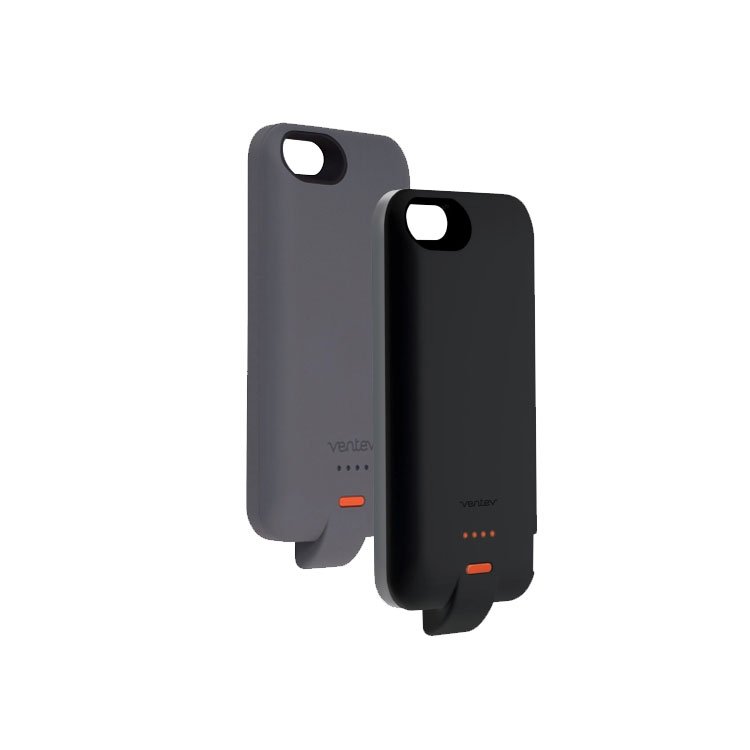 Ventev powercase 2000mAh for the iPhone 5 and the iPhone 5s provides a big power reserve and features surprisingly good drop protection for a battery case. It doesn't accessorize or flaunt itself in any way; it's just a simple case, thick on the battery side and with a contrast-rich orange back that the iPhone covers.
Ventev powercase installs in seconds, but, like many battery cases, is not quite so easy to remove. It makes up for this, however, by managing to avoid the extra 0.5″ in length that usually blocks the audio port and speakers in most powered cases. Ventev has instead opted for a 0.5″ nub at the base of the phone to accommodate the Lightning Connector.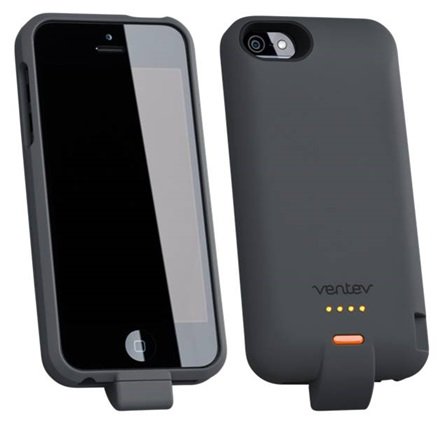 The Powercase is constructed from soft-touch ABS plastic, which gives it a slightly rubbery and very sturdy feel. Once installed, you will have direct access to all buttons and ports except the Lightning Connector. Charging is accomplished by way of a mini USB cable (included), however this port does not support syncing so you will, unfortunately, have to remove the case to connect to iTunes.
The case comes in 4 colour combinations: Black/grey, grey/grey, grey/purple, grey/pink so there's likely something for everyone. For an added touch of colour, the battery test button is bright orange, which contrasts nicely with both the black and grey bodies.
The Powercase 2000mAh features a built-in battery charger that delivers power to your iPhone 5s or iPhone 5 even when you're nowhere near an outlet. Slim and lightweight, this Powercase provides the protection you need for your device, while offering you the comfort of a soft-touch case.
Source: iMore