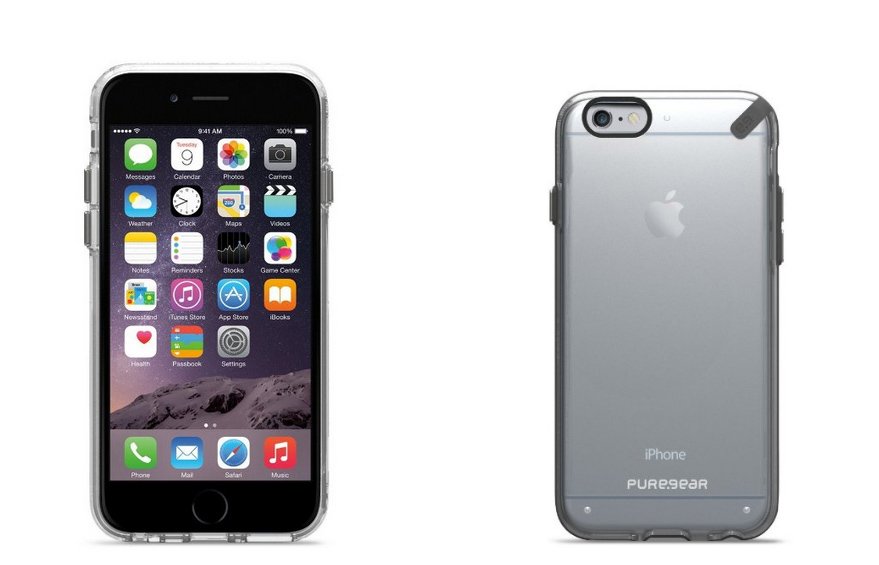 Sometimes keeping it basic is the best approach, especially with a phone like the iPhone 6, that needs no adornments. Puregear Apple iPhone 6 Slim Shell Case does just what it's supposed to do. It protects against the daily rigors and it stays out of the way.
The main selling point of the Slim Shell, of course, is its sleek design. It's quite thin, but provides complete protection with its rigid polycarbonate construction. This durable polycarbonate shell is crafted with a TPU bumper around the edges that helps absorb impacts and leaves access to the ports and buttons on your iPhone 6. There are precision cut-outs for the cameras and flash as well, making this Slim Shell Case ideal for inconspicuous protection.
The see-through, sturdy design of this beautifully-made hard case adds no unncessary bulk to your iPhone 6, making it seem as if there's not even a case on!  There is a small plasticity issue with the case though; it lacks flexibility in the back and the edges, so you practically have to pry it off.
The case is available in 7 delightful colors to pick from including clear to let your iPhone 6 color choice shine through. If you're looking for a good quality minimalistic case that won't break the bank, then the PureGear Slim Shell for the iPhone 6 is the case for you.