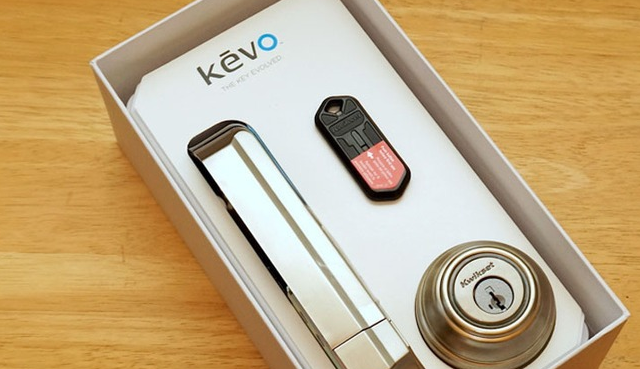 UniKey Keyless Entry Lock
Although some tricky installation is required, UniKey will allow you total keyless entry into your house, apartment, or any door you want to put a lock on.
Kevo the name of the company that runs the system, has an iPhone App that you use to unlock your door. In theory this sounds great, but the big potential issue is that you wouldn't necessarily want to have to fiddle around with it in the event of a wireless or phone outage.
However, the unit also comes with a regular key hole. The benefit being that if your phone is dead and you can't get the app to work, you can still get in. But, then this doesn't make it any more secure than any other lock because a skilled lock pick can still get in.
Proximity security could be an issue with UniKey, it can't be too far away and people don't want to have to be immediately at their door to make it work.