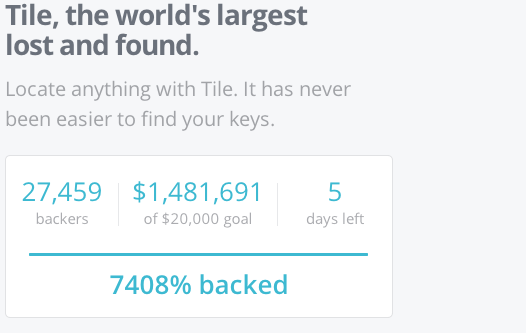 Tile Helps You Never Lose Your Keys Again
A new product that was once a Kickstarter campaign, vows to help you never lose your keys or other valuable items again.
Tile is kind of how it sounds, it's a small tile that goes on a keychain, attached to a bag, or on any item, including a car to keep track of where it is.
Tile then emits a sound to when you get closer to it kind of like marco polo.
However, there is also some advanced aspect that allows you to pinpoint exactly where it is, possibly in a premium version.
Not only did the gadget do really well on Kickstarter, it raised over $1.4 Million dollars.