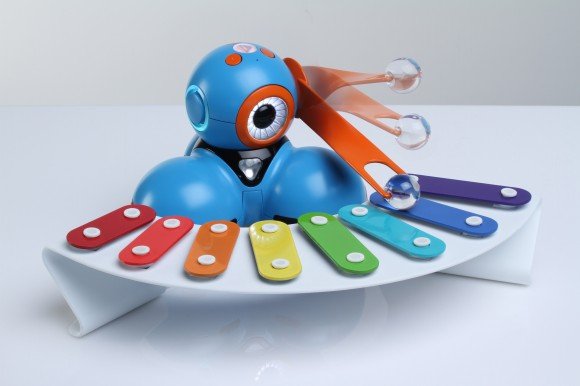 Want to teach your kids how to code?
Perhaps in the not too distant future, learning how to code will be as mainstream as taking a maths class. That is the thinking behind Play-i's new toy robot.
The kid friendly robot sits in front of a small xylophone, when the child gets the computer code correct, the robot will play music.
The toy robot has gathered more than $8 million in funding and will begin producing and shipping their product to more than 200 schools across the United States.
11,000 robots have already been ordered and the company plans to also offer customers apps to accompany the toys and to build different versions of the robot for each age bracket.
Currently, two robots have been designed- Bo and Yana. Bo is described as being an "explorer" and likes to go on adventurers whereas Yana is more of a "storyteller" who encourages use of imagination. Both of the robots are blue with large eyes and they can also interact together and hold a smartphone.
Play-i is currently testing out the first batch of robots in 20 schools in order to understand how to improve the robots and make them more age appropriate. 
CEO of Play-i Inc, Vikas Gupta, hopes to sell 15,000 robots by the end of the summer and is enthusiastic about the response so far.
"One of the things we're developing is a way to challenge kids during free play. Like when your robot isn't moving forward, they need to go into the code and figure out why it's not moving forward," Gupta said.
Bo and Yana are recommended for ages 5 and up. Yana retails for $59 and Bo for $169. Both can be purchased together for the discounted rate of $228. Accessories are also available and the company plans to have the toys shipped out by Christmas 2014.