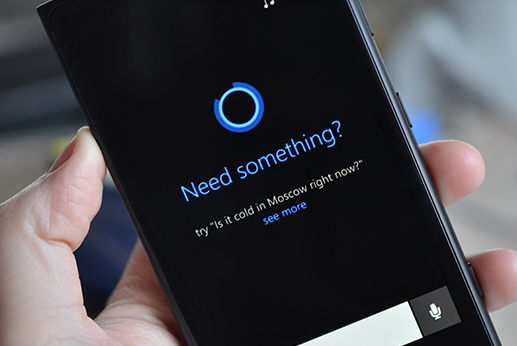 You can be sure that most of the time when tech images get leaked that its all part of a greater marketing scam. Just like the new leaked images of Cortana, Microsofts answer to Siri. 
Screenshots of Microsoft's Cortana have been popping up online and the new virtual assistant will replace the built in Bing search application on the Windows Phone 8.1.
Just like Siri, the circular Cortana icon will animate while speaking or processing information. Users will also be able to choose how they would like to be addressed by Cortana and will be able to save information she collects in a Notebook system.
The Cortana feature also comes in with a built in search bar, just like Google Now and the question "Need Something?" at the top of the Cortana blue circular icon.
Judging by the images it seems that Microsoft is trying to blend both Google Now and Siri together to create one super virtual assistant that can respond and find information quickly and efficiently.
Reports are also suggesting that Cortana will be available on both mobile and Xbox consoles.
Gaming enthusiast will know that Cortana is a character name from the popular Halo series. In the series, Cortana is an artificial intelligent character who appears in holographic form.
It is still unclear however if Cortana is the final name for the virtual assistant, however Microsoft is expected to announce the new service at the Build conference in April.