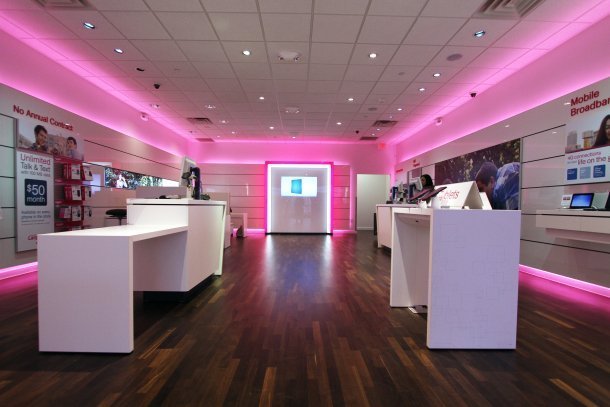 T-Mobile has added more subscribers in the first quarter than AT&T and Verizon combined, proving that the company may not be the underdog after all. 
Thanks to their strong marketing and additional promotions, T-Mobile added 1.3 million new customers in the first quarter of 2014, exceeding the 998,000 that was originally projected.
T-Mobile's success is now further generating heat with Sprint, who has had long time plans to purchase T-Mobile in order to become a communications super company.
Sprints efforts have been in vein to date however, as many complain that the merger would rule out competition in the carrier playing field.
T-Mobile CEO, John Legere has made it quite clear that he is trying to "shake up" the wireless industry and is trying to lure customers away from the big two- AT&T and Verizon, by offering cheaper rates, better deals and even free handsets.
"A year ago I promised that we would bring change to what I called this arrogant U.S. wireless industry," Legere declared. "We are delivering on that promise and our results reflect the growing customer revolution that we've ignited."
Shares for T-Mobile also rose 9 percent earlier today and have been climbing by a strong 10 percent in the last four months.
T-Mobile's latest strategy is to add another 2.8-3.3 million customers to their service by the end of the year.