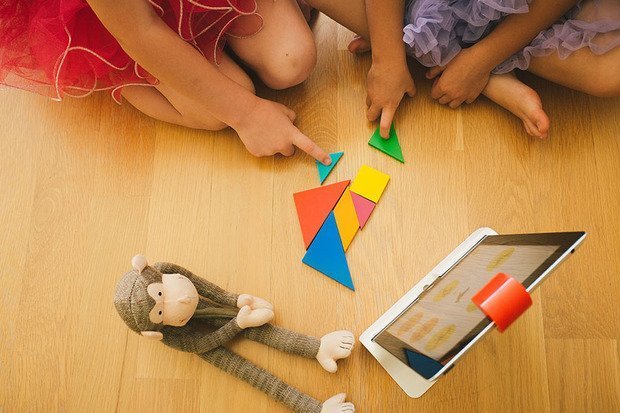 The toys of the future are here and they involve connecting real toy with an app program.
The new startup by Osmo, Tangible Play has created a new and innovative way to create toys for children.
As more and more kids enter the digital age, Tangible has decided to come out with games that would be both educational and real.
The company has come out with three games, one is called Newton which is a drawing game, Words which is a letters game and Tangram which involves shapes.
All these games come with physical toys in a variety of colors that connect to corresponding applications on the iPad in real time.
To use the game, the app needs to be downloaded and then a small mirror device is clipped onto the tablet which helps reflect the gaze of the camera. The camera then captures the image of the toys in real time and reflects the actions back onto the screen.
The apps rely on special optical recognition technology and artificial intelligence to help re-create what is happening in real time.
All the games have been designed to improve motor skills, social IQ, coordination and creativity.
While it is currently just in the funding stages, the company has a goal to sell the games for around $99 for use on the iPad.