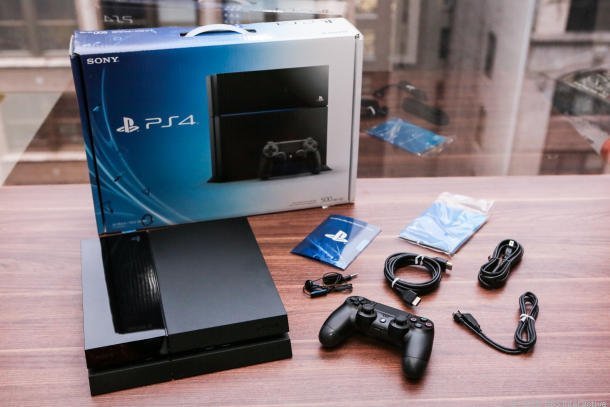 Sony has announced that it has sold over seven million Playstation4 consoles since it's launch last year. 
"The response from the global gaming community for PS4 (PlayStation 4) has been overwhelming and we are truly humbled that gamers are selecting PS4 as their next generation console of choice," stated Andrew House, president and group CEO of Sony Computer Entertainment.
In fact, demand for the Playstation 4 has been so high that the company admitted that they can't even make them fast enough.
"The PS4 journey has just begun, and although we are still facing difficulties keeping up with the strong demand worldwide, we remain steadfast in our commitment to meet the needs of our customers," House continued.
Software sales for the consoles were also strong with more than 20.5 million copies sold in retail and online stores around the world.
When the PS4 was released last year it's biggest competition was Microsoft's Xbox One and Nintendo's Wii U. While Nintendo struggled to make sales, especially over the Christmas period, Xbox and Playstation battled it out, and at one point were  neck to neck in sales.
To date, Wii U has sold just 5.86 million consoles and while Xbox has not released final figures, it is estimated that they too have only sold around five million consoles.
The news for Sony is definitely welcomed as the company announced that they had been experiencing financial struggles in the gaming industry.
Just last month, Sony announced that it was selling properties at it's Tokyo site where it had been for the last six decades in an effort to improve their bottom line. Just last year, the company also announced that it would be selling their Manhattan headquarters for $1.1 billion.