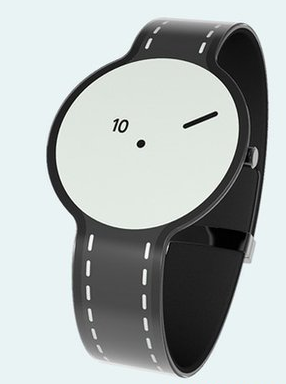 Sony has developed an experimental watched made entirely from e-paper as part of an initiative to trial different materials for fashion products.
Dubbed the Fes Watch, the design has a minimalist and monochrome design and has been described as both "retro" and "cool."
While the design is state of the art the features are not, except for the fact that the battery in the watch could last around 60 days without being charged.
The watch face and straps have an e-paper display which is similar to the technology used on e-book readers.
The watch can also be altered to include different face and strap designs.
With smartwatches becoming more and more popular, tech giants are going to have to pay attention to fashion and trends in order to increase consumer appeal.
With this in mind, Sony developed this e-paper watch in secrecy after receiving crowd funding of around $30,000.
"We hid Sony's name because we wanted to test the real value of the product, whether there will be demand for our concept," stated a spokesperson for Sony.
Sony has not provided a release date for the Fes Watch and it still remains to be seen how popular the e-paper device will become.