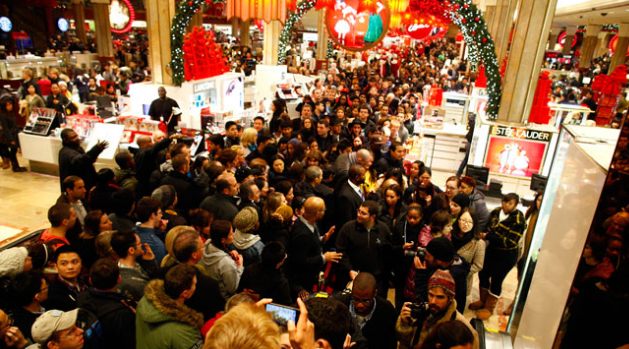 iOS has out ranked Android this holiday season when it comes to mobile shopping sales.
The famous Black Friday sale began last night and it seems that according to a report from IBM, Apple's iOS has led the way in sales.
"Apple iOS once again led the way in mobile shopping this holiday season, outpacing Android across three key metrics," stated an IBM researcher.
Apple iOS users averaged $118.57 per order compared to $95.25 for Android users.  Apple iOS traffic also accounted for 35.7 percent of total online traffic, which was nearly double that of Android's 15.9 percent.
Apple's iOS sales also accounted for a total 25.2 percent of all total online sales whereas Android's came in at 6.9 percent.
Smartphones were surprisingly also more popular for browsing than tablets however, sales were higher on tablets than on smartphones.
Desktop traffic also fared well and represented  47.6 percent of online traffic and 67.6 percent of all online sales.
"Consumers spent more money on their desktops with an average order value of $132.48 compared to their mobile devices at $112.69, a difference of 17.6 percent," stated the IBM representative.
Referrals from Facebook and Pinterest also rated well for online shopping with referrals from Facebook averaging around $107.73 per order and Pinterest averaging $95.24 per order.
Overall, online sales in the US for Thanksgiving Day were up by 14.3 percent as compared to last year and mobile sals made up a total of 32.3 percent.
It still remains to be seen however how the results will fare after Black Friday and Cyber Monday.