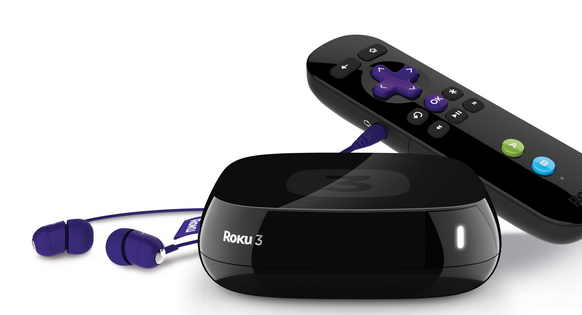 Looking to purchase the latest gadgets this holiday season but don't want to break the bank? 
The latest tech gadgets are bound to be on many wish lists this year but if you don't want to break the bank and still want to impress, here are the top gadget gifts for under $100.
1.) Amazon Fire HD 6 Tablet $99:
As far as tablets go, the Amazon Fire tablet has all the functions but without the hefty price tag. The 6 inch screen is made from Gorilla Glass and has a resolution of 1280x 800 pixels. It runs on a 1.5GHz quad core processor and has 8GB of internal storage. It has a rear facing 2MP camera and a VGA front camera. Amazon are also throwing in free cloud storage on their service. While this tablet may lack the bells and whistles, when it comes to price and functionality, it definitely is a winner. (If you act fast, Amazon are offering the tablet on a special Black Friday deal of just $79).
2.) Roku TV Streaming Stick $39.99:
Roku is one of the leading providers of set top boxes and streaming devices and this little stick has access to over 1,200 channels and applications. Users can connect the stick to their TV's to access full HDTV in 1080p. The stick also comes with dual band Wi-Fi and comes with a remote controller.
3.) Apple TV $99:
Apple rarely participate in any sales however, their Apple TV is well priced considering the competition. The box has also been recently updated and has a much higher approval rating than original versions. The box gives users access to a wide library of 1080p HD movies and TV shows including sports and news. It can even play music, stream photos and can sync with content on your iOS devices.
4.) FitBit Flex Sportsband $99.99:
When it comes to sportsbands, FitBit's Flex band has all that you need without the flashy trimmings. It is able to monitor your steps, activity, calories burned and can even chart your sleep cycle. It syncs with your smartphone and can also wirelessly update itself. It even have as a built in alarm that can wake you up at the optimal time. As far as sportsbands go, for price and functionality FitBit is a safe option.
5.) Amazon Kindle $100
Amazon makes the list again with their latest Kindle. The e-book reader comes with 4GB of memory, a great touchscreen and glare-free display and has gives users access to thousands of books. The device also comes with great battery life.