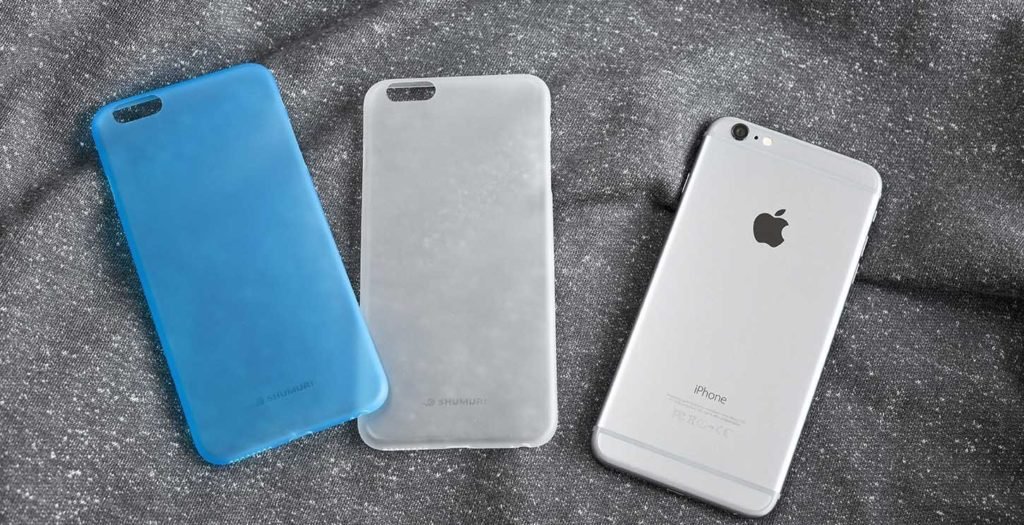 Without a doubt, the Apple iPhone is one of the best smartphones around. It is fast, beautiful, reliable, and functional. When it comes to durability, however, tough to crack or scratch, it is NOT. That's why a huge fraction of all iPhones end up in a protective case of some kind.
Since the iPhone 6/6 Plus are already pretty large smartphones, there are surely many owners who don't want to make theirs any larger. This is where Shumuri Slim for the iPhone 6/6 Plus comes extremely handy.
At 0.35 millimeters, the Shumuri Slim for the iPhone is hard to beat in thinness. Also, it is extremely light, weighing only 3 grams. Yes, just 3 grams! The finish of the SLIM is terrific. The case is nicely textured with a very refined grainy texture that really goes well with the aluminium construction of the iPhone itself. It feels and looks great with that matte grainy finish and opaque see-through design that allows you to see the native design of the iPhone 6/6 Plus in all its glory.
Something not spoken about the case is that it actually has full coverage, including the speakers, headphone and bottom lightning connector. It fits the phone perfectly without adding the usual bulk and is extremely smooth to take off/ put on. There is plenty of exposed space around the rounded edges of the glass for a tight-fitting screen protector and for your finger to comfortably swipe across the smooth edges.
Arriving in clear, gray, blue and pink, the Shumuri case will cost $19 if you're an iPhone 6 owner, and one dollar more if you're rocking the larger model.  The Case is very, very thin, adding only 0.35mm to overall thickness, and with a frosted texture and 360-degrees worth of scratch protection with an anti-scratch matte finish, covers all bases at a very reasonable price.
Source: GadgetMac