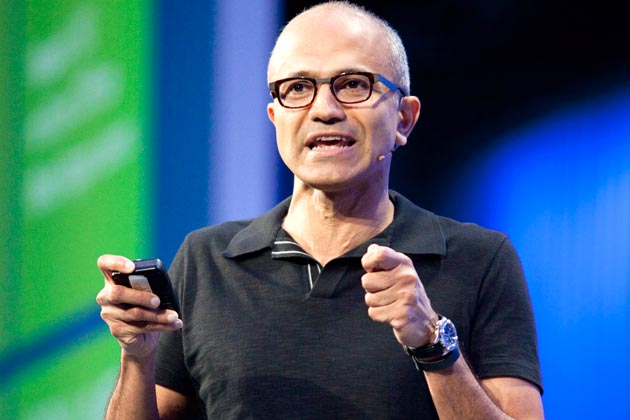 Everybody has been talking about who is going to be the next CEO of Microsoft and all beats are on Satya Nadella.
Nadella, who is currently the companies enterprise and cloud chief is set to become the new CEO.
Bill Gates, who is chairman of the company is also rumoured to be replaced to however, there is no word on who would take his place.
Steve Ballmer, who is currently the CEO of Microsoft is set to retire in August and the board is contemplating if  Nadella can offer a fresh, new perspective.
Microsoft is planning to move away from its roots as a software maker and focus more on hardware and internet based services.
Since the strategic move, shares for Microsoft have gained 74 percent.
In the history of the company, Microsoft has only ever had two CEO's- Gates and Ballmer.
Nadella joined the company back in 1992 and has been climbing up the ladder ever since. He managed to boost revenue by $20.3 billion as president of the server business, making him a strong candidate.
The new CEO is set to be decided early this year however no word yet from Microsoft as when they will announce the decision.
According to sources, 100 candidates were selected as potential CEOs and the board are still sifting through to ensure they chose the right person to steer Microsoft in a forward moving direction.