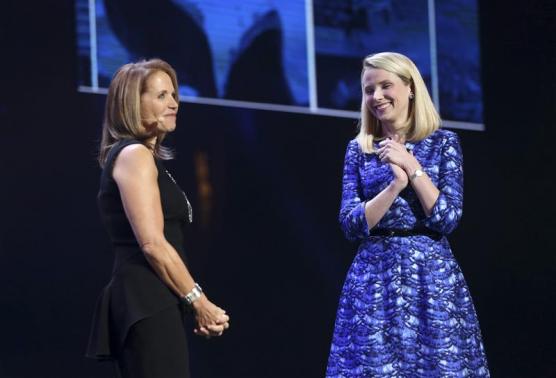 CEO Marissa Mayer is doing wonders for Yahoo, setting up a string of projects to help the site dominate the search engine world once more.
Beginning with "Fast Break" and "Curveball", these power projects are set to get the company back as one of the leading online search engines.
The two projects, titled after basketball terms, are said to work hand in hand to revive Yahoo's search engine business.
"The plan is being done as part of a contemplation of how Yahoo can accelerate the end of – or actually end – its longterm search and advertising partnership with Microsoft. Currently, Yahoo only has control over the search experience, but Mayer clearly wants more purview over the business," said a source.
"…Mayer has put a priority on the projects – a three- to four-month time frame – which could eventually result in a full search engine, possibly more oriented to mobile than the desktop, where Yahoo once played big," they added.
Currently, Yahoo has a deal with Microsoft that was signed back in 2009 that allows users to experience Yahoo with Microsofts search and ads running underneath it all. This scheme is responsible for 31 percent of revenue for Yahoo but depending on Microsoft this much has left the company vulnerable.
Mayer wants to end the deal with Microsoft as soon as possible but the terms of the contract don't end until 2019.
Yahoo has not confirmed or discussed any of the projects but one source states that Fastbreak could be code for ending the deal with Microsoft quicker than expected and Curve Ball might be the stunt they pull to get back into the running against Google and Bing.