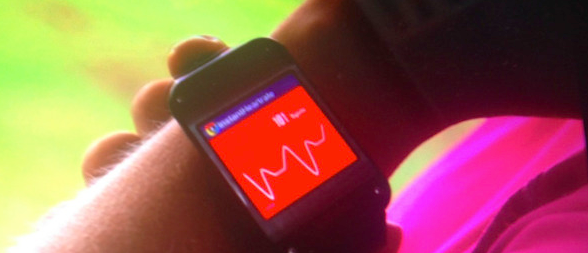 Samsung's Bizarre Galaxy Smart Watch
In just a few days Samsung is gearing up to lift the curtain for it's new Galaxy Gear SmartWatch.
A few last minute leaks are here to ruin the surprise!
VentureBeat recently got the inside scoop of what may be the first real glimpse of Samsung's Galaxy Gear. The news is that it is pretty bizarre.
Unlike most of the other smartwatches that have exploded onto the scene these past few years — think the Pebble, the MetaWatch, or even Sony's family of wrist-worn gadgets, the Galaxy Gear is shaping up to be a real stomper. VentureBeat reports the square display plus the bezel that runs around it means the watch itself measures about 3 inches diagonal, and images culled from an internal promotional video depict a device that looks like a Galaxy S4 that got nailed with a shrink ray.
In typical Samsung ways, the company has apparently packed the smartwatch to the gills with a 4-megapixel camera nestled inside in the Gear's strap, a WiFi radio, speakers, and a microphone so users can deliver S Voice commands to a connected Samsung smartphone.