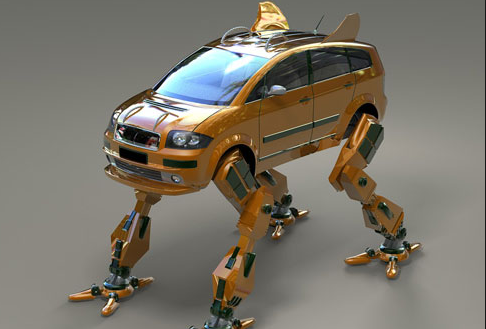 What Google And Uber Have In Store
Well, this isn't exactly about what Google and Uber have in store but we thought that for Labor Day we would post something fun.
The theory is that one day the powers at Google combined with the services of Uber could one day become an automated "robo taxi" service.
Recently Uber accepts $258 million from Google Ventures in a great deal that could at some people continue to help the companies unite.
With a potential deal through Google and Tesla for "driverless cars" brewing it's entirely possible that one day we could see some kind of freakishly interesting robo cars driving around powered by Google (Tesla).
The day that we can get rides around town in our own personal driverless cars could be the fall of the automotive industry. If nobody is driving themselves and everyone is being taken around by robo cars I'm not sure that anyone could compete unless they get on the bandwagon and also offer a similar solution.
Either way you look at it, I'm sure we would all love to see some kind of Google, Uber, Tesla partnership that makes us all sit in Robo cars in the next 10 years.