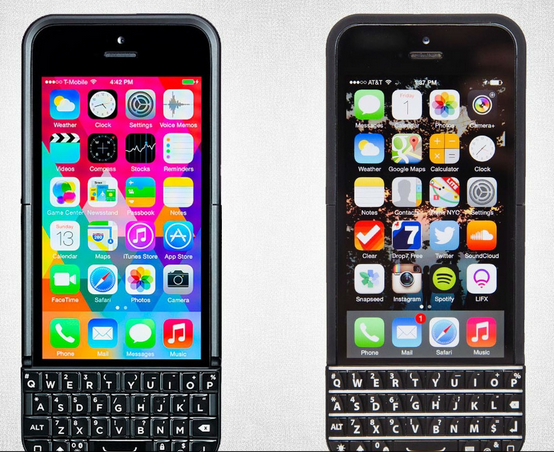 Ryan Seacrest's start up, Typo has made a full force come back after a copyright infringement case by BlackBerry set the company back to the drawing board.
The new start up designed a BlackBerry style keyboard that was able to clip onto the iPhone like a case.
BlackBerry of course fought back and Seacrest and his team were banned from selling the product.
This was not enough to deter the young start up and new version, Typo 2 has now been released however, oddly it looks very similar to the first.
The new features for Typo 2 include a backlight and a keyboard lock key. The design of the buttons also looks slightly different, but it may not be enough of a change to get BlackBerry off their case.
One lawyer, who is not involved with the case stated that the changes were not "going to be enough to deter BlackBerry from bringing additional claims. They would try to tie Typo 2 into the existing litigation."
While Typo 2's website makes no mention of the original product, it is up for sale and is retailing for $99.
BlackBerry has declined to comment on the situation.