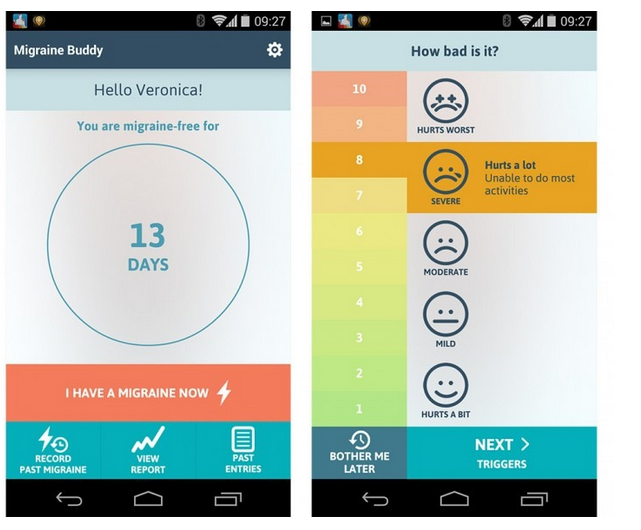 Do you suffer from migraines? A new migraine app may be able to help with that.
Imagine knowing when your migraine was about to set in, or what triggers you to have one?
These questions can all be answered with the Migraine Buddy, an Android app that aims to help track your symptoms and understand more about your body.
The app asks users questions about their migraines and habits, and collects data about their sleeping patterns, movements and triggers.
Once the app collects enough data, it begins to create a profile that lists potential migraine triggers and also helps to determine which medications are most appropriate for you.
"It mimics how a doctor prescribes different medication to patients to figure out what works," stated Veronica Chew co founder of Migraine Buddy.
While migraine apps are nothing new, Migraine Buddy promises to be different in that it is more comprehensive.
"We collect data that is action drive, so that we can help patients make the right decision," continues Chew.
The app also allows doctors to remotely access live data about the patient. For this reason, users of the app will have to have a special code from their physician to access it.
The app is currently only available in Singapore and the team are also working on a Universal version that does not require a code from a doctor.