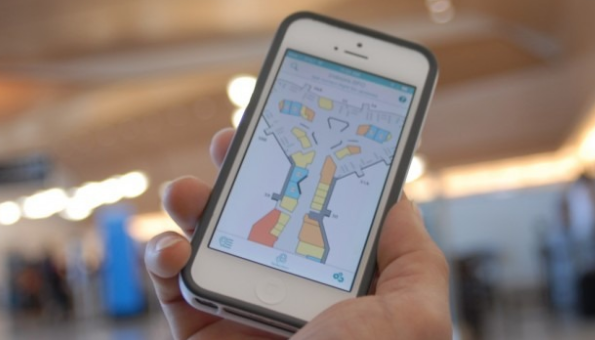 San Francisco International has become the first American airport to begin installing beacon technology to help blind travelers navigate through terminals.
The beacon technology is expected to be launched this Fall and will be installed in Terminal 2, the airports newest terminal which is home to American Airlines and Virgin Atlantic.
The beacons act as little sensors that run on Bluetooth technology and can sync with an app that delivers information to users as they walk by.
The app uses voice technology to notify users to of directions, almost like a GPS. The technology is also able to notify them of power outlets, bathrooms, restaurants and ATMS.
The airport has installed over 300 beacons so far however, they will need to be updated every four or so years. The good news is that they only cost around $20 to install.
Austrian based indoor positioning company, Indoo.rs is partnering with the airport along with the Lighthouse for the Blind to help ensure the integration of the beacons.
"It will transform the way the blind will get around airpots and make it significantly easier for them to do so," stated an Indoo.rs spokesperson.
While San Francisco is one of the first US airports to initiate this technology, London airport also has beacons installed for the visually impaired.
While beacon technology is an excellent service for the blind, some are even speculating that the service could be used by everyone and may offer ads for local airport retailers and even discount notifications.