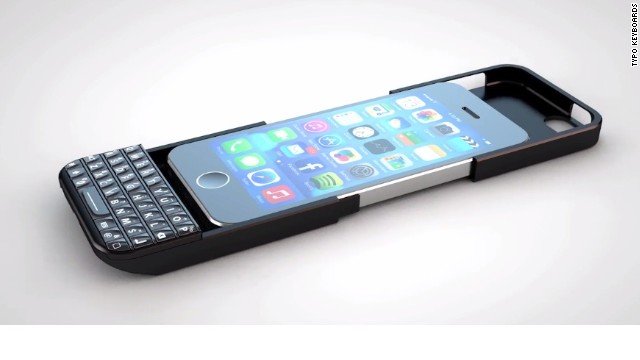 Ryan Seacrest now has his own tech startup that is aiming to make typing on your iPhone easier.
Media mogul, Ryan Seacrest is now cofounder of the company, Typo Keyboards which has designed an iPhone case that comes with a keyboard. A very similar keyboard to what was on the now- dead Blackberry phones.
The cover is bluetooth enabled and will allow you to have a full keyboard to type on instead of a touch screen.
Seacrest said the idea came to him and Laurence Hailler, a real estate developer and entrepreneur when they both complained of typing on a touch screen.
"One night, we were out to dinner and both had our phones on the table. Two people, four phones!" reads a blurb on the Typo website. We looked at each other and thought there was an easy solution to the problem."
They said that they had both looked for iPhone keyboards but were not happy with what was on the market.
The case sells for $99 and is available to be preordered now. The cases will be shipped next month.
This is Seacrests first venture into the world of tech startups.