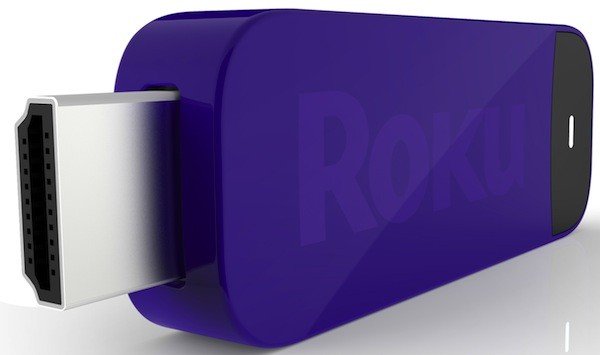 Roku has released their new Streaming Stick that allows you to run apps and watch online videos on your HDTV.
To use the Streaming Stick all you have to do is plug it into your TV port and instantly you will have access to apps available on Roku, YouTube Videos, Netflix and more.
The Streaming stick is wi-fi enabled and is said to retail for around $50. Devices are set to start being shipped out by next month.
The new device by Roku is very similar to Google's Chromecast and it seems that when it comes to competition, Roku is playing fierce.
Google was set to announce a new version of their Chromecast streamer however it seems that Roku has launched before them, giving them more time to gather sales.
Despite getting in before Google, the Chromecast retails for just $35, which is significantly cheaper than the Roku. This may be because Roku has a wider selection of apps- 1,200 to be exact and has access to more channels including Netflix, HBO and Hulu Plus.
Chromecast only has 14 apps on its site and can only offer Netflix, HBO, and Hulu Plus.
While Google has not released statistics on how popular the Google Chromecast has been, Roku sales have topped more than 8 million since they launched nearly 6 years ago.
Google is yet to announce when they will be releasing their latest version of Chromecast.