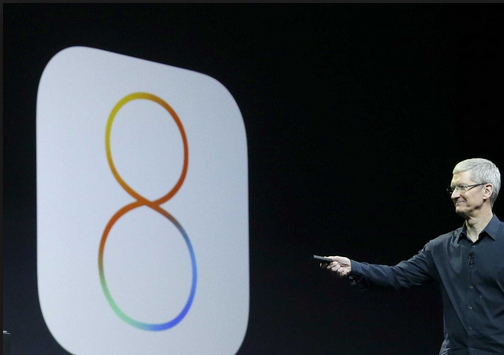 One of Apple's newest features on iOS 8 is Apple Pay and as the software goes live, merchants are scrambling to get on board.
Apple Pay works as a NFC based mobile payment service that allows users to pay using their iPhone.
The new software has definitely got companies heads turning as many rush to sign up with the payment feature.
Despite the fact that Apple had a late entry into the mobile payment system, they are now catching up with their very own version that comes with iOS 8.
The new service will allow 800 million users to pay using their iPhone or iWatch which means business owners are jumping on the technology.
"Apple's approach appears to be collaborating with the traditional payment networks, instead of competitive and it's much less disruptive," stated Nathalie Reinelt, a payment expert.
Companies such as Visa, American Express and Mastercard have all agreed to work with the service as well as retailers, banks and more.
Apple Pay is also already in the process of becoming compatible with Twitters buy feature as well as PayPal and Ebay.
There is no doubt- the rise of Apple Pay is here.