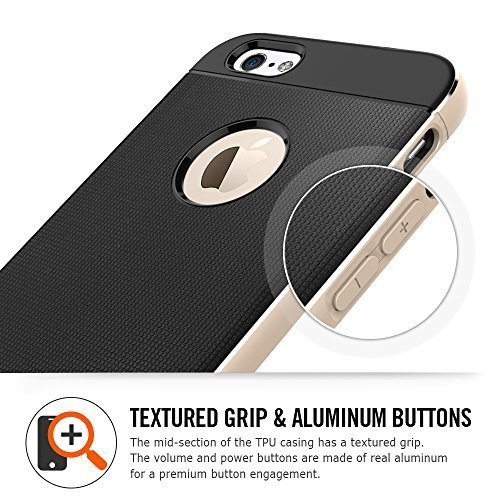 The Spigen Neo Hybrid iPhone Case Delivers The Spigen Neo Hybrid metal case for the iPhone 6 and 6 Plus consists of an aluminium frame coated in UV and a TPU back cover. These two materials are able to combine together in such a manner that they form a frame that is both sturdy and stylish and also comes with dual layer protection against impact. Although some consumers may have had some concerns that the metal frame of the case might add even more bulk to the already fairly sizeable iPhone 6 this – perhaps surprisingly – turns out not to be the case after all. In fact, the Spigen Neo Hybrid iPhone case is actually startlingly thin, so much so that you are quite likely to not even be able to tell that the phone seems any thicker because of it. However there is also no need to worry that the case is so thin that it will not be able to supply adequate protection for your phone, as the company assures that there has been no sacrifices made on that score.
Style
The style of the Spigen Neo Hybrid metal case is also very cool, mirroring as it does the iPhone 6's own highly distinctive design by smoothly following its contours even as it offers protection for them at the same time. The TPU covers those smooth contours, of course, but it does so in a stylish black that blends extremely well with the metal frame's metallic colour and a provides it with an elegant and undeniably classy appearance. Spigen has a long and distinguished history of providing excellent looking phone cases and the Neo Hybrid is no exception to this fine rule.
Functionality
One of the most important factors at play when it comes to evaluating a quality case for the iPhone 6 is the ease with which the case can be removed and then replaced. This is particularly important for those consumers who need to frequently replace the case in order to use make use of docking accessories from third parties (though you do not have to do this in order to charge your iPhone as the charging port has been left conveniently accessible by this cover). This is easy enough with the Spigen Neo Hybrid 6 metal case and is therefore happily not really an issue here.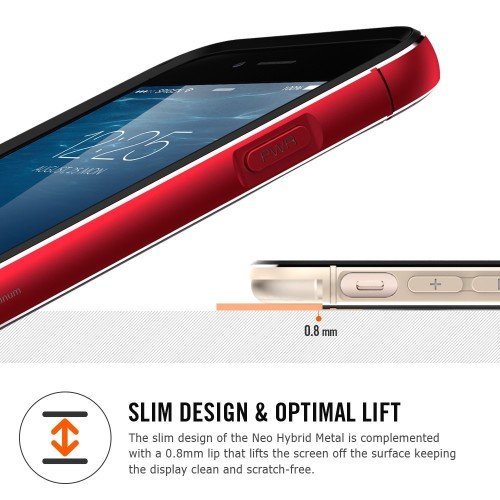 Conclusion
These bonuses do not mean that the case is necessarily perfect. One of the downsides that I came across while using the Spigen Neo Hybrid was the cut-out situated in the case's metal bumper through which you can get to the mute switch. This cut-out is recessed a little too much and means that it is more difficult than it ought to be just to be able to flick a switch. On the whole however the Spigen Neo Hybrid metal case is one I highly recommend to iPhone 6 and 6 Plus owners who long to find a protective case for their device that is durable but also elegant, sleek and minimalist.
The price is £24.99, you can visit OneWiseMac.co.uk to find out further about this Spigen case and many other  Apple accessories.