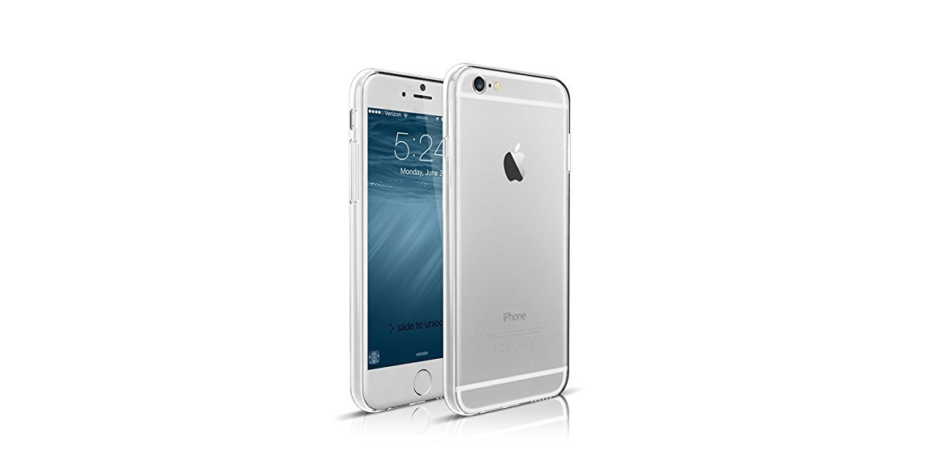 The iPhone 6 is not just an amazingly good functional device; it is also an amazingly good looking device. Now as much as we would have liked to keep it in its innate beautiful self, the iPhone is extremely delicate and needs some basic protection from the everyday wear and tear.
For all the minimalists, here is an absolutely simple, slim, clear and discreet case that is perfect for your iPhone 6. The Ravierri Crystal-Clear Slim Case is made out of super transparent thermoplastic polyurethane and does not hide the original color and splendor of your iPhone.
The case allows for freely accessible ports. All the buttons are uncovered for stress-free access.
For those of you with slippery hands, this case is extremely soft on the outside and makes for comfortable grip. The cover increases the grip to avoid your iPhone 6 from slipping through your buttery fingers. It also provides basic protection, guarding your phone against scratches, and everyday wear and tear your phone faces by rubbing against the objects in your handbags and pockets. You don't have to worry about placing your phone on a grainy surface anymore, because the Ravierri is guarding your phone from that friction.
Buy a new Ravierri Crystal-Clear Slim Case for iPhone 6 from Amazon for a LIFETIME WARRANTY. This ultra-thin case is perfect for those looking for a protective shield without adding any chunkiness to the phone and leaving its beautiful appearance exposed.