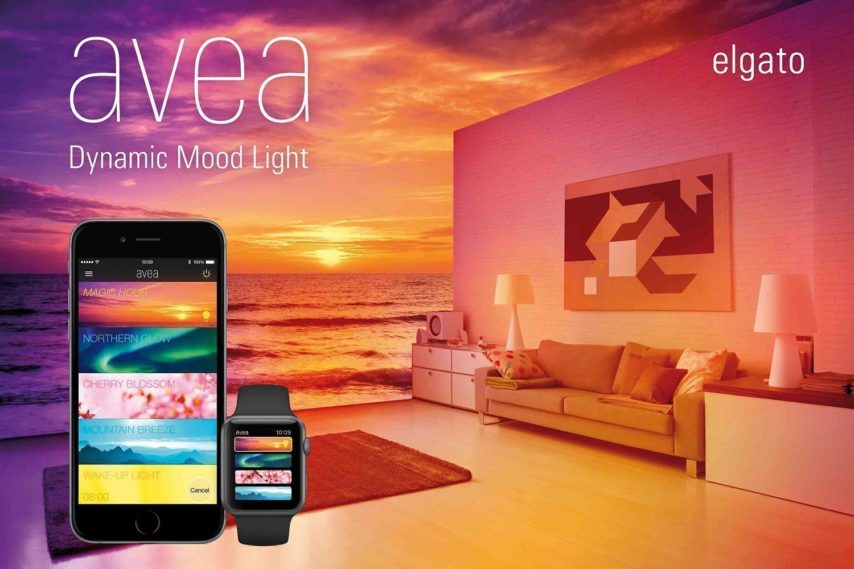 Elgato Avea Smart LED Bulb – Amazon $39
Energy efficiency is the intonation of the new century. The world is increasingly looking for alternate energy sources and energy efficient products. Numerous progressive steps have been taken in energy efficiency and today ideas like smart-home and smart lighting are becoming increasingly popular.
Smart home is no longer a far fetched idea that required expensive automation and high-tech gadgets. It has now become a simple and affordable effort wherein you can save a lot of power and money by use of some very unpretentious devices. The proliferation of the smart home continues, and one product that is integral to your smart home is the color changing smart LED light bulb like the Elgato's Avea.
The setup is quite simple. Download the free app from the App Store and it will automatically start looking for the bulb as soon as you load it. It connects to your iPhone/ iPad and even Apple Watch using Bluetooth Smart technology without requiring supplementary connections. Once you have chosen the light, the bulb no longer needs to be connected to your Apple device. You can choose a color of your liking and adjust the brightness to your comfort. You have a wide choice ranging from green, yellow, orange, red, purple, blue and white.
The LED is a regular E27/E26/A19 screw-fit, with a 7W LED good for a claimed 430 lumens brightness which is enough to light a big room with a single bulb. You can couple more than one bulb and adjust different colors and hues to add that flush to your living room.
Avea isn't the first such bulb to the market, but with a price of around $39.95 it's certainly one of the more reasonable options. Support for Apple Watch is an additional benefit. It transforms the ambiance completely into a lively and joyful mood; it is easy to stock and makes for a pretty cool gift. Highly recommended.