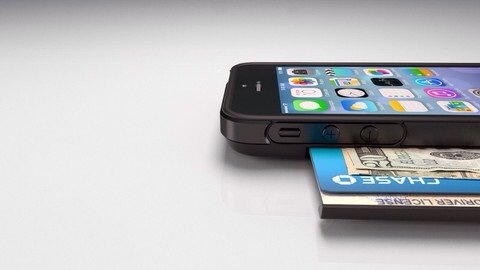 Using an iPhone wallet isn't always pretty. Most smartphone-wallets loudly display your cash and cards on the back of your phone-where over time they can even fall out. This is where Push comes in extremely handy. PUSH is a smartphone case designed for the iPhone 5/5s/5c with a small drawer that pops out when the user pushes a button located on the back. Once closed, the device is designed to lock tight, preventing cards from falling out in the event that the phone is dropped.
Push doesn't use elastic bands, pull-tabs, or bulky hinges. It seems particularly effective as the wallet part of the case is discretely hidden and only shows at the touch of a button. Push case features an easy grip surface giving it an elegant and fashionable finish with a smooth touch feel and can hold 3 cards or 2 cards plus cash.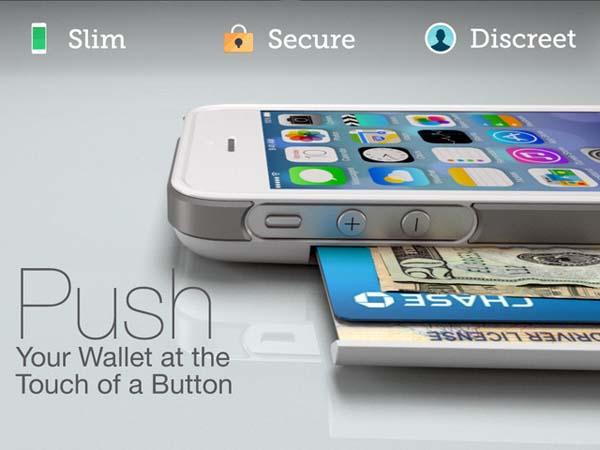 Being as slim as or slimmer than many iPhone cases out there, the PUSH case is likely the thinnest wallet case you can get right now. Users get full access to all of the iPhone 5/5s/5c ports, and the sleek design comes in a choice of quite a few colors ranging from Yellow Cab, Blue Sapphire, Pink Passion to Black Onyx, Red Rosso and White Glacier.
PUSH has created a protective wallet solution in a class of its own. From the audible click-closure access drawer to the push and slide release system, this product has gone above and beyond to transform the iPhone wallet into a secure, discreet, and stylish everyday solution. Shift your paradigm to a simplified lifestyle and upgrade to Push for your iPhone 5s, 5c and iPhone 5.