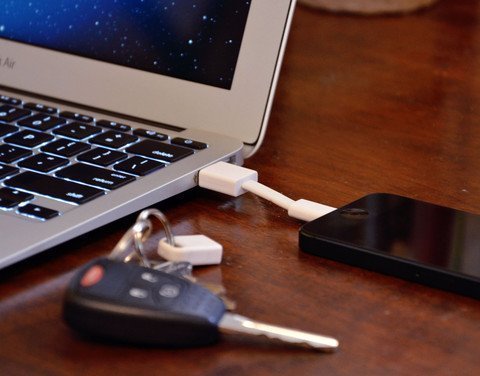 Whether you've left your phone charger at the office again or spent the last hour untangling the snarl of cables and cords at the bottom of your purse, the Kero Nomad Lightning Cable is the answer to your plaintive prayers.
The Nomad cable is an Apple certified lightning cable key ring for your iPhone 5/5s  that features full sync and charging capabilities. The USB cable attaches to a secure key ring cap that lives with your keys. It allows you to attach and release your flat and flexible cable in seconds and is perfect for use at work, in the car, at home, or anywhere on the go – it's always there when you need it! The cable is also licensed by Apple under the Made for iPhone program (MFi certified). So at least you won't have to worry getting a nag message while running the beta version of iOS 7. Apple certified means they worked with Apple to build a quality product that you can trust to use with the devices you love.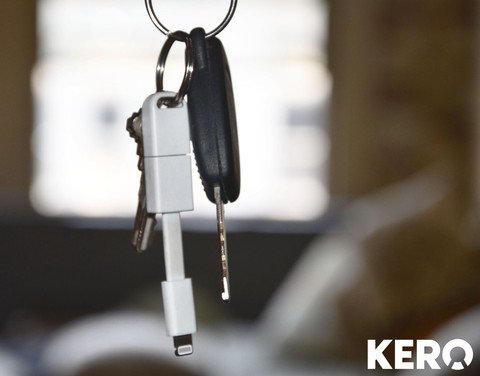 Nomad works with the iPhone 5/5s/5c, iPhone 6/6 Plus, iPad Air and iPad mini. It is flexible enough to charge from almost any USB port and is perfect for anyone who is always low on battery and often forgets to carry his/her lighting cable. If you're looking for a very portable solution to charge and sync your Lightning-enabled devices, the 3-inch Nomad cable seems to be a great option.