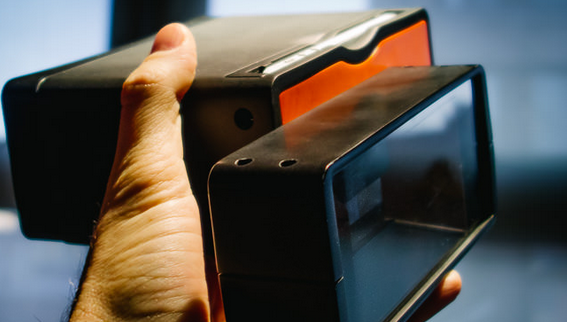 Poppy Turn Your Phone Into A Camera
A new kickstarter campaign launches today that turns your phone into a real camera.
The look and feel of your phone mounted to the device is quite an interesting concept, it literally converts it to an actual camera.
It basically looks like a set of binoculars that casually mounts your phone on top of it, as the screen. The device then helps to take your picture for you and make sure you are focused as best you can be. It also adds an element of stabilization.
Could this be a new trend focusing on making camera addons that improve the functionality? This is currently setup to work with iPhones.